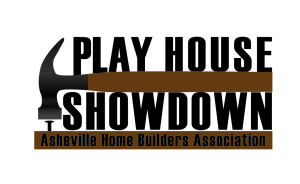 The Asheville Home Builders Association is proud to facilitate and host the 7th annual Playhouse Showdown for the Buncombe County Career & Technical Education Courses for 2019. Five Buncombe County High Schools designed and built playhouses to be raffled on location at this year's Build & Remodel Expo.
AHBA Member companies generously donated all materials to the High Schools for the opportunity to create a playhouse that directly benefits their school. Each school will receive $2 from each raffle ticket sold to utilize within their local construction classrooms. All remaining proceeds support Buncombe County's CTE Program & future Playhouse Showdown events. Raffle Tickets are $5 and include one admission into the Build & Remodel Expo held at the WNC Ag Centers Davis Arena in February.
Tickets are available for purchase online by using the form below.
Homes are awarded in Craftsmanship and Viewer's Choice. Be sure to vote for your favorite home when you see them on display during the Expo.
Since the start of the Playhouse Showdown project in 2013, over $27,200 has been raised through this collaborative program to directly support Buncombe County's Career & Technical Education Program.
Learn more about the Asheville Home Builders Association's dedicated workforce development initiatives including scholarship opportunities, member job board, construction career paths and more at
www.AshevilleHBA.com/Careers
A special thanks to these companies for donating their time and resources
2019 Builder Mentors
Blue Ridge Energy Systems, Inc. • Bellwether Design-Build • Duinkerken Homes, LLC • RS Motley Construction LLC • Semper Fi Custom Homes
Purchase 2019 Playhouse Showdown Tickets
Support the Playhouse Showdown Project by purchasing a $5 raffle ticket! Online ticket purchasing is no longer available. Raffle tickets can be purchased on-site at the Build & Remodel Expo today at the WNC Ag Center Davis Arena. Winners will be drawn Sunday, February 3rd at 3pm and the winners will be contacted Monday February 4th.